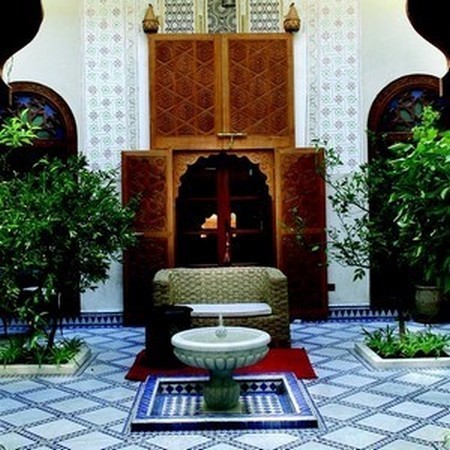 This garden-Riad, in the heart of the medina of Marrakech, is the former dwelling of a notable dating from the end of the 19th century. Restored in 2006 by a perfumer of Marrakech, it has been home to the first Museum of Art de Vivre in Morocco since 2010.
The Riad was restored by craftsmen of Marrakech in the spirit of its builder and first owner, the Marrakech poet, Ben Omar.
In addition to its permanent collection, the Museum of Art de Vivre organises temporary thematic exhibitions, concerts, lectures, artistic meetings, workshops and classes on heritage for children.
Museum of Art de Vivre
2, Derb Chérif , Diour Saboun, Marrakech, Médina
Tel : 05 24378373 – 06 10408096
Open every day : Winter from 9.00 a.m. to 5.00 p.m., Summer from 9.00 a.m. to 6.00 p.m.
e-mail:
museeartvivre@gmail.com
www.museemedina.com
---